You Don't Have to Find Insurance by Yourself
Get insurance policy assistance services in Great Falls, MT and throughout all Montana
Finding insurance policies and choosing the policy that suits your needs and budget can be challenging. However, you don't have to navigate this process by yourself. Cascade Farmers Mutual Insurance Company can provide insurance policy assistance services in Great Falls, MT and throughout all Montana. We provide personal property insurance, home insurance policies, ranch insurance policies, flood insurance & more.

Our homeowners insurance company offers free quotes. Arrange for a consultation now to learn about your options and prices. You can call 406-453-3923 or use the form on the Free Quote page to email us.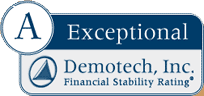 What can we help you with?
Since 1913, our homeowners insurance company has been providing many types of assistance for homeowners and business owners. As Montanans serving Montanans, we can assist you with:

Homeowners insurance, to protect your investment in your family's home
Farm and ranch insurance, to ensure that your agricultural business is protected
Secondary home insurance, to fully cover your family's additional home
Vacation home insurance, to shield your family's holiday home
Auto insurance, to cover your car or truck
We also offer a Platinum Package. If you would like to become more informed about insurance, we can help you learn. We can provide thorough, accessible information and assist you through processes like claim submission. Connect with us today to arrange for insurance policy assistance services.